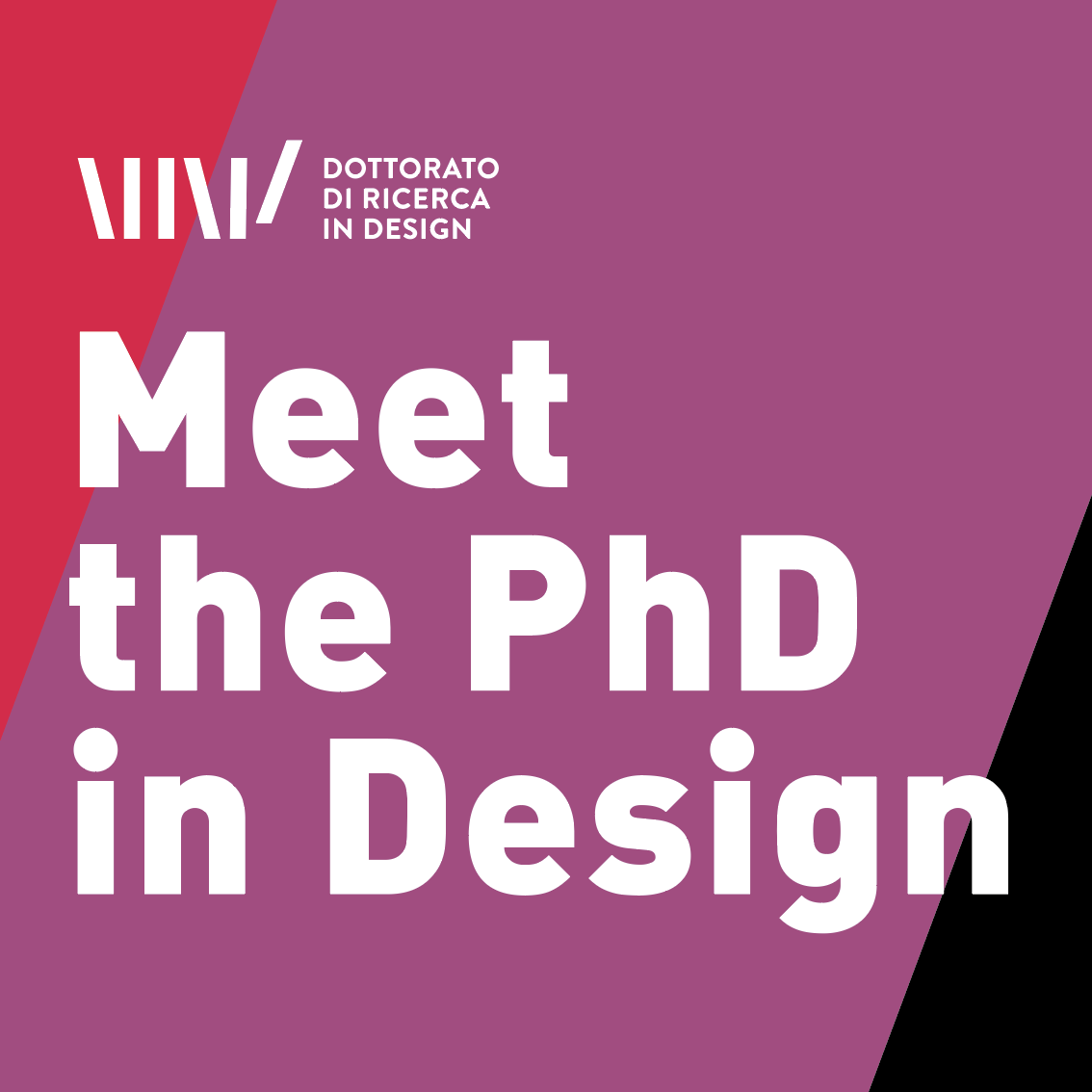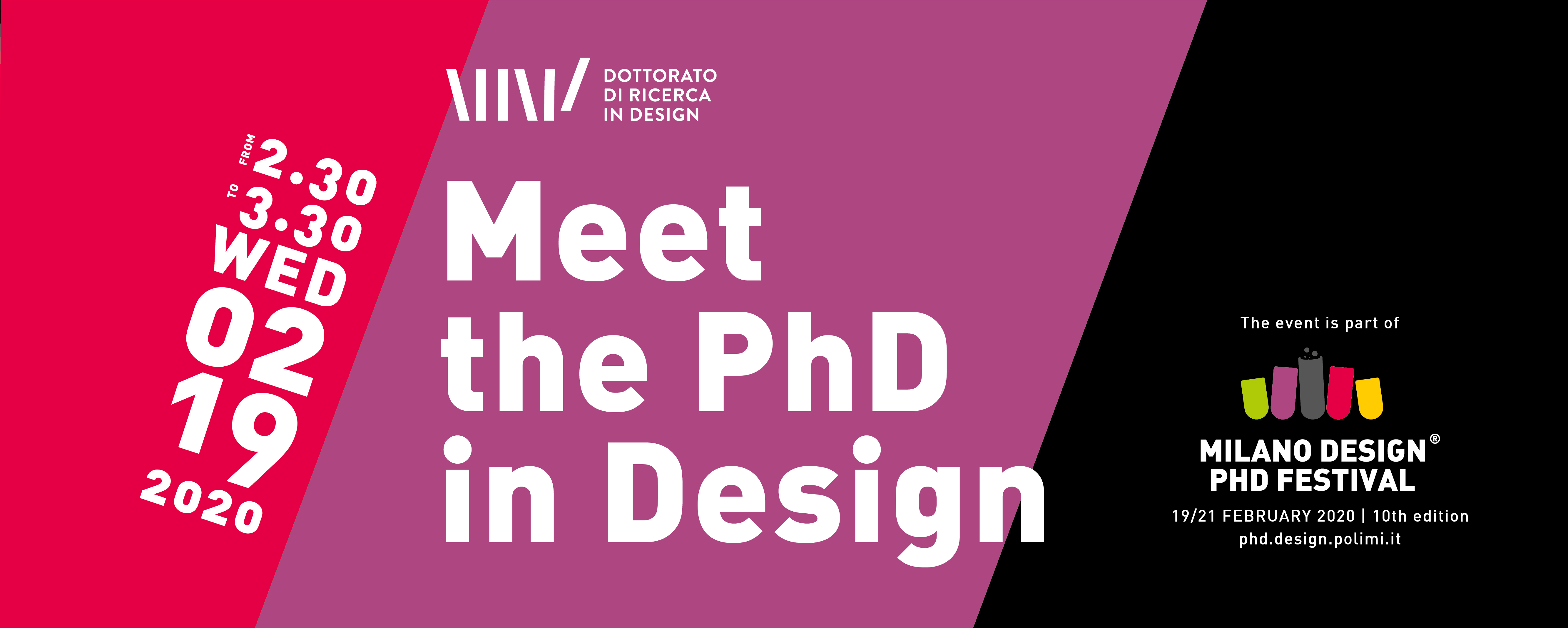 19 Feb 2020
h. 14.30 / 15.30 at Polifactory,
Politecnico di Milano, Campus Bovisa

(Via Privata Simone Schiaffino, 22/30)
Meet the PhD in Design
An event for graduate and master students who are interested to get to know the PhD programme in Design
The event, addressed to graduated Master Students and to Master Students in their last year, gives the unique opportunity to know more about our PhD programme.
Indeed, since its birth, the doctoral programme propelled the manifold research activities conducted in the Department of Design. A community of almost two hundred scholars, research fellows and PhD students focused on both probing the disciplinary foundations of design and increasing its fields of application.
Nevertheless, it's not always clear what the PhD in Design is and what PhD students do!
During "Meet the PhD in Design" all the participants will have the chance to drink a cup of tea, eat cookies, and meet the PhD students and Doctors in Design who graduated in the previous years.
If you want to join us  and get to know more:
The event is part of Milano Design PhD Festival, a program of meetings and events with the international protagonists of design culture.